Transform your backyard into an ultra-luxurious playground for you and your guests to enjoy
Tired of spending your time indoors doing the same old thing? Not sure how to elevate your outdoor space? Lucky for you, we have a few tips on how to improve your backyard, taking it from a neglected area to an ultra-luxurious hangout to entertain guests.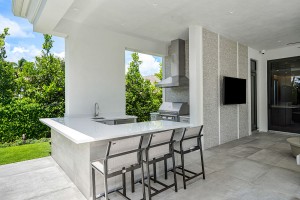 OUTDOOR KITCHEN
There's just something about cooking outside. Fresh air. Natural light. The sun shining brightly, giving you plenty of vitamin D. It's a refreshing change from being cooped up indoors. Having an outdoor kitchen can truly upgrade your cooking experience. Invest in a grill to throw epic cookouts, purchase a wood-fire pizza oven to indulge in some Italian, or explore other ideas that can take your outdoor kitchen to the next level.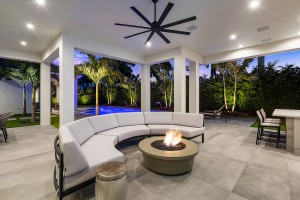 FIRE PIT
After the sun goes down and the weather gets chillier, don't feel like you have to go back inside—enjoy the night under the stars by investing in a fire pit. Set some chairs around it, and suddenly you have a nice, cozy spot to socialize with friends and family. It can also be used to make some nice s'mores for the kids (or the kids at heart).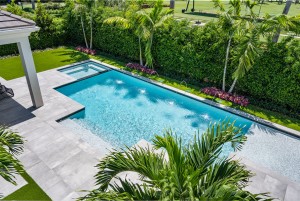 POOL
It can get pretty hot during the daytime, and a cold refreshing drink can only take you so far. Enter: a pool. Investing in one will increase your home value up to 7%, and your family and friends can stay cool and have a blast splashing around during hot summers. You can also customize your pool to your liking. Adding a slide or a swim-up bar can elevate the swimming experience for you and your guests.
HOT TUB
Nothing pairs better with a pool than a hot tub. In addition to spa-like luxury, hot tubs have several health benefits, including stress relief and muscle relaxation. After a long day of work, it's the perfect place to unwind.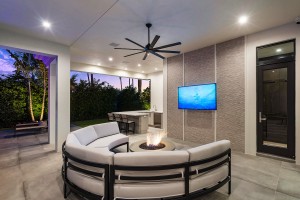 OUTDOOR THEATER SYSTEM
There's nothing like a movie night, and with drive-ins making a comeback during the pandemic, watching films outdoors has become a trend once again. Having your own outdoor theater system can make this possible with the added benefit of privacy and convenience. Instead of having your guests crammed inside your living room, set up a big screen outdoors. Hook up a top-notch sound system, and voila!—you have an immersive experience and the perfect movie night!
If you're looking for luxurious upgrades for outdoor living or exclusive Boca Raton waterfront homes for sale, feel free to contact us. Our team would be more than happy to help you find a home in Royal Palm Yacht & Country club—Boca Raton's premier waterfront and golf community.