Ways for you to combat boredom while social distancing
If you've binged through all of your Netflix shows and aren't sure what to do next, we've got some ideas for you. From starting a garden to jewelry making, here are five quarantine hobbies you might want to try at home.
Download a Workout App
You might be going stir-crazy at home, and if so, we've got a couple of ways for you to counteract that. If you're looking for more intense workouts, check out Nike Training Club. Whether your home gym is fully-equipped or you simply have a pair of weights, this app allows you to customize workouts to your equipment and time constraints. You can also check out Down Dog if you enjoy practicing yoga or want to try it out. No matter which app you try, these two are sure to help you break a sweat.
Start Tackling Your Goodreads List
If you want to get more into reading, now is the time to do it! Start by setting up a Goodreads account and add books to your "To Read" list. Whether you want to delve into historical fiction, mysteries, memoirs, or any other genre, on Goodreads you can read reviews and find a community of like-minded individuals.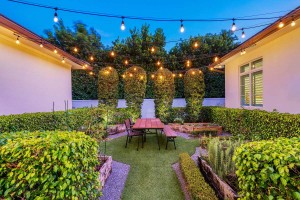 Start a Garden
Green thumb or not, why not start a garden? The owners of 2333 Acorn Palm Road did an incredible job planting this spectacular garden and pairing it with a new entertaining space! Head over to your local nursery and see what's in season. If you're tight on space, grab a few planting pots and put them on your patio.
Try Your Hand at Arts and Crafts
While you're staying safe by staying home, why not use this extra time to bring out your creative side? This is the perfect time to indulge in some arts and crafts. Perhaps you want to make handmade cards for family and friends or finally tackle some scrapbooking. Or maybe you want to try making some polymer clay earrings. Whatever project you decide to undertake, don't be afraid to get messy!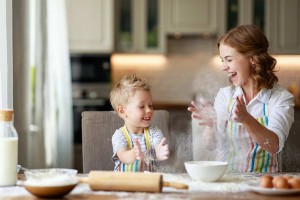 Get Movin' and Groovin' in the Kitchen
Now is the perfect time to perfect your skills in the kitchen. Whether you want to improve your cooking abilities or give baking a go, Tasty makes learning as easy as possible.
If you're interested in exploring homes for sale in Boca Raton, contact Royal Palm Properties today. As some of the most sought-after real estate agents in Boca Raton, Royal Palm Properties will help you find your dream property.