Discover fun holiday snacks and treats for everyone to enjoy!
Looking for some ways to keep the entire family happy and engaged during the hectic holiday season? Baking around this time of year can be stressful, but it doesn't have to be. Here are some fun recipes that both adults and kids will enjoy making together!
There's nothing like a delicious, warm pastry during the chilly winter months. This recipe calls for simple ingredients like milk, butter, sugar, salt, yeast, eggs, and flour, with plenty of ingredient-mixing that kids can help with! The end result? Doughy pastries drizzled with sweet maple butter.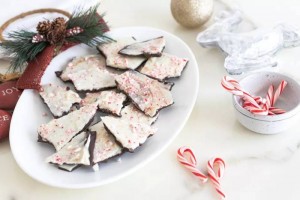 This Christmas classic is a huge hit with kids and makes a great treat to serve guests or deliver as a gift to the neighbors. After prepping and cooking, peppermint bark takes only an hour to make, so it's good for those shorter attention spans—plus, all you need is dark chocolate, white chocolate, and some candy canes! The candy canes are crushed, mixed with white chocolate, and spread over the melted dark chocolate. After firming up in the fridge, the bark is ready to enjoy!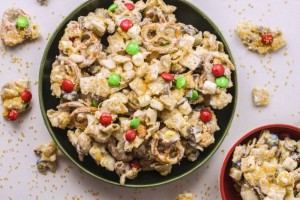 A yummy snack that kids and adults both love, reindeer chow is easy to make and perfect for parties or cozy Christmas movie nights. Cereal, pretzels, marshmallows, chocolate, and dried fruit are mixed together before getting coated in white chocolate and sparkly gold sprinkles. You can also customize this recipe with snacks and candy you might already have in the house.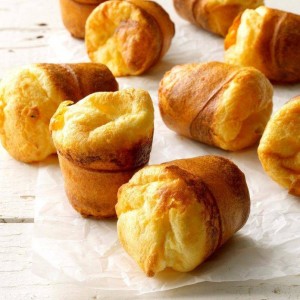 This delicious breakfast treat is a Christmas morning tradition in lots of American families. You can even get everyone involved in the baking process by mixing ingredients (simple: milk, butter, flour, salt, and eggs are all you need) and filling the popover pans. Pull them out of the oven after 35 minutes and lather on as much butter and jam as you like!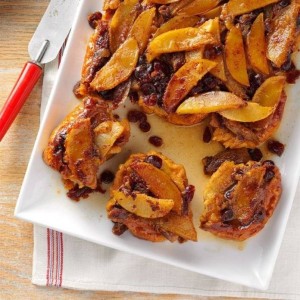 This is another delicious breakfast that can be both made and enjoyed by the whole family. The great thing about this recipe is that it can be prepared the night before—perhaps a Christmas Eve tradition in the making. Mix up the brown sugar, butter, and cinnamon, then top it off with apple slices and cranberries. After refrigerating the mixture overnight, it can be placed in the oven during Christmas morning festivities and served when everyone's worked up an appetite.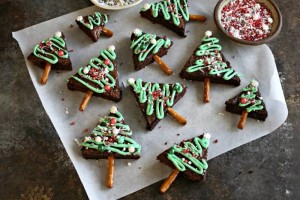 This is a fun snack that kids will love to help with and the perfect thing to bring to a school holiday party to share with friends. Brownie mix can be used to expedite the process, but this recipe explains an easy way to make the brownies from scratch. Add a pretzel stick tree trunk, and the adorable holiday treat is ready to go!
If you're interested in exploring properties for sale in Boca Raton, contact Royal Palm Properties today. We're happy to assist you in finding your dream home in the most sought-after community in Boca Raton!