SALT is fueling a boom in Boca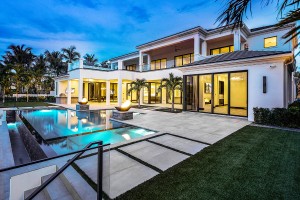 The buzz already circulating about Boca Raton has raised the median home prices by 3.8% throughout August 2018, reaching its highest point in over a year. But the market conditions are increasingly attractive to buyers. These conditions are expected to continue for at least the next 18 months, given that demand for property in southeastern Florida is spiking due to state and local tax reform throughout major American market areas like New York, Massachusetts, and Illinois.
Rising demand for properties in the southern region of the Sunshine State is the primary catalyst for increasing value of multimillion-dollar homes in Boca Raton this year. Developments nearby in the unincorporated West Boca Raton area signal future economic growth and property value appreciation; a price hike is currently underway and expected to continue into the coming years as state and local taxes (referred to as SALT hereafter) drives wealthy northeasterners from New York, Connecticut, Massachusetts, etc. south into the newly sought-after Floridian haven. To see what got Florida's snowball rolling, we must first look back at the end of 2017 when SALT reformation further enhanced the appeal of property in the area to those seeking refuge from the high tax rates of the northeast.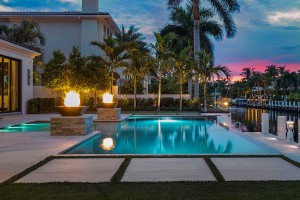 On November 2, 2017, changes were proposed to the Internal Revenue Code of 1986. The new provisions, called the Tax Cuts and Jobs Act, limit taxpayers' deductions to $10,000 from their federal taxable income for 2018. These changes passed the Senate exactly one month after the initial proposal on December 2, 2017, and were signed into law on December 22, 2017 (to become effective as of January 1, 2018), producing immediate changes in real estate markets.
Though numbers specific to the luxury market are still being aggregated, the average home in Boca Raton currently remains on the market for 120 days. Furthermore, 1.47% of the market was purchased during August 2018, and the median home price rose by 3.8%.
One notable August sale, a nearly 9,000 sq. ft. 4-bed 6-bath home built in 1982, saw a 37% increase in value in just three years, selling $8.3 million in 2015 and going for $12 million in June of this year. In the next 30 days the vale of this property is estimated to have risen in value by $1.3 million, another 12.5%.
The current price hike is expected to continue into the coming years as SALT drives wealthy northeasterners south into the newly sought-after Floridian haven.