The South Florida Business Journal recognizes David W. Roberts of Royal Palm Properties as a 2022 Power Broker in Residential Real Estate.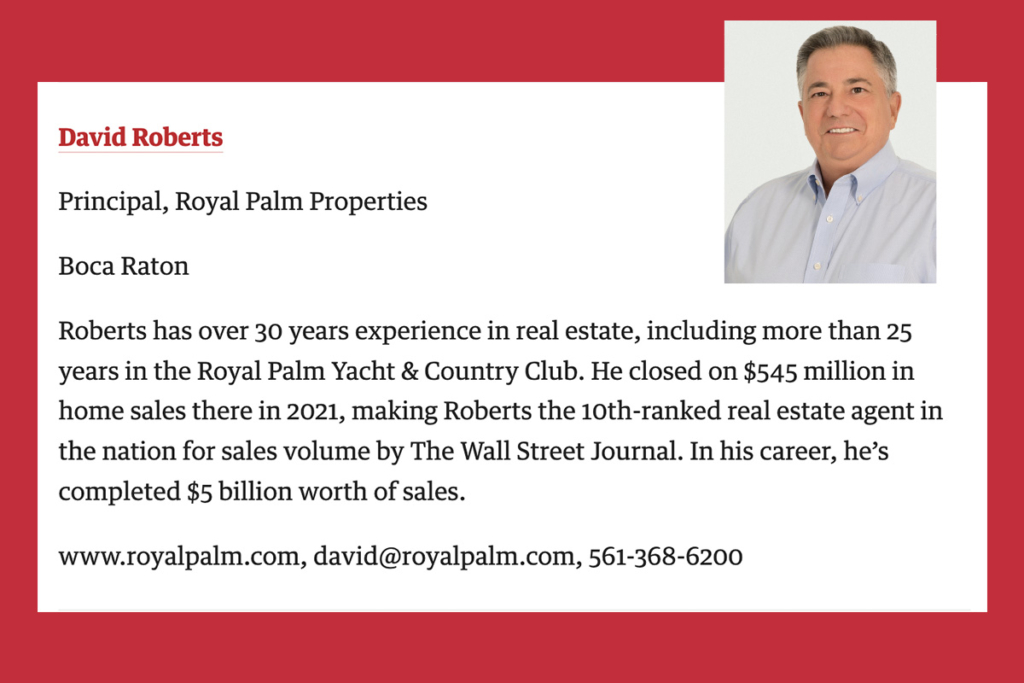 The article cites Roberts has over 30 years of experience in real estate, including more than 25 years in the Royal Palm Yacht & Country Club. He closed on $545 million in home sales there in 2021, making him the 10th-ranked real estate agent in the nation for sales volume by The Wall Street Journal. In his career, he's completed over $5 billion worth of sales.
SFBJ Members click here to View The Article.
Click here to view the 2022 Power Leaders in Real Estate.
Click here to learn about the Power Brokers in Commercial Real Estate.

David W. Roberts, Royal Palm Properties
Most Trusted. Best Results.