There are few better places in Florida, or the entire U.S. for that matter, to spend your retirement than the Atlantic coast oasis of Royal Palm Yacht & Country Club.
When considering the best places to retire in the U.S., Boca Raton, Florida is always at the top of that list. The city was effectively designed and built as an idyllic retirement destination.
Situated in a near-perfect location along the Atlantic Ocean and less than an hour's drive from the major cities of southeastern Florida, including Miami and Fort Lauderdale, Boca Raton offers the discerning retiree a wealth of amenities.
Move to Boca, and you're in the middle of one of the most opulent lifestyles imaginable. In addition to the glorious beaches and year-round tropical climate, there's an abundance of upscale dining and shopping, a deep-rooted culture committed to the arts and natural setting, and world-class golf, among many other attractions. It's also safe with outstanding medical facilities and easy maneuverability rarely found in cities of similar size.
However, one of the most sought-after luxuries isn't a restaurant or a beach, but a community – Royal Palm Yacht & Country Club (RPYCC).
A genuine reward for those who've achieved life's ultimate goal of retiring in grand prosperity, RPYCC represents the height of the luxury lifestyle. To fully appreciate what's on offer for those looking to spend their golden years in style, here are four reasons why retirees love RPYCC.
The homes
The first things that draw your attention upon entering RPYCC are the community's residences. Offering an array of architectural styles – Florida-style homes with hints of Spanish and Mediterranean influence; sleek, elegant modern builds; gorgeous contemporary homes – each estate is ideal for entertaining, family gatherings, or just simple relaxation.
Further enhancing your accommodations are large lots with abundant outdoor space. There are also options to live more modestly in an interior community home, take it up a notch with a beautiful golf course view or splurge on the ultimate indulgence with a residence backing to a deep water canal.
The water
Speaking of water, arguably the biggest prize of retiring to RPYCC is the opportunity to explore your long-held yachting interests. With many homes featuring well-appointed deep water docks, there's a residence fit for docking your specific craft.
And those deep-water canals aren't just there for show. Thanks to RPYCC's strategic location, you and your boarding party are free to sail the Intracoastal Waterway to any number of dockable sites up and down the coast, including direct access to the Atlantic Ocean.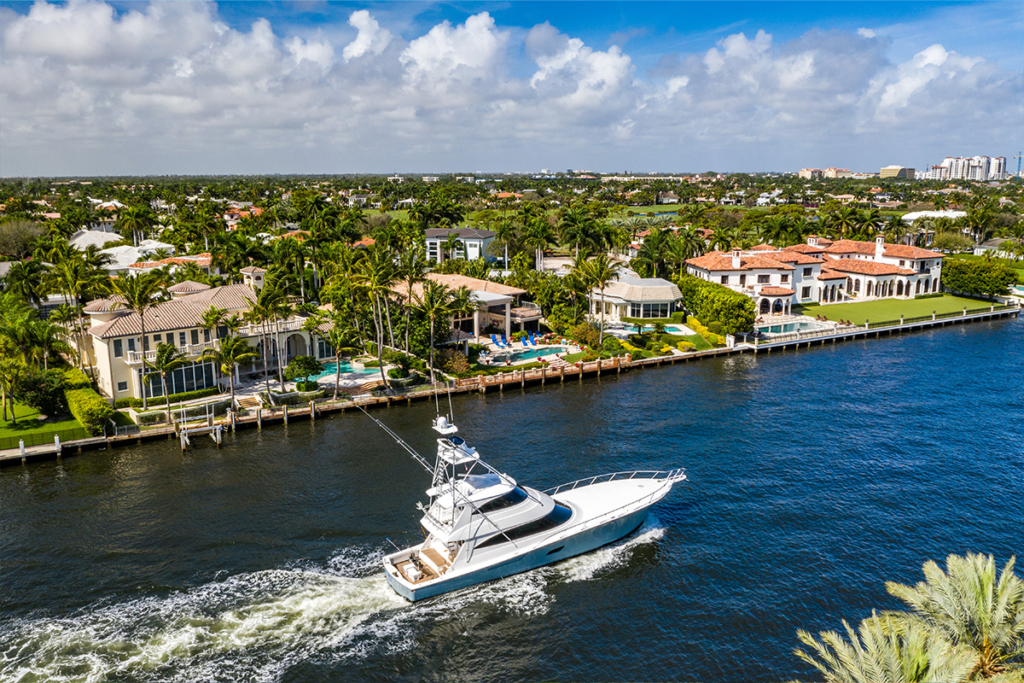 The golf
Boating isn't the only draw at RPYCC. Meandering between the canals and large lot homes is an 18-hole, par-72 Jack Nicklaus Signature Golf Course. Measuring more than 7,100 yards from tips, five sets of tees offer a challenging good time for all skill levels. The course is one of the most enjoyable and well-conditioned in the golfing mecca of Boca Raton.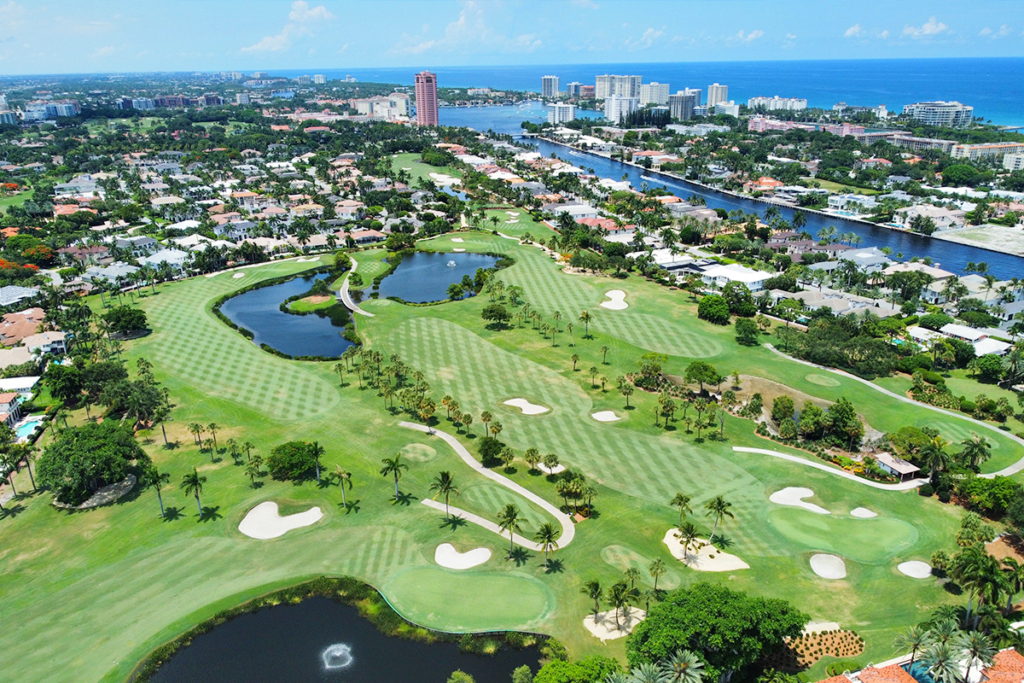 The club
Finally, retirement is as much about enjoying a social life on your terms as it is living where you want and pursuing your favorite pastimes. RPYCC is the ideal place to seek the treasures of community and camaraderie. In addition to the golf, the club features a state-of-the-art, world-class marina, full-time concierge services, reciprocal dockage at more than 30 other Florida clubs, and on-site options for both elegant, refined dining and more casual fare.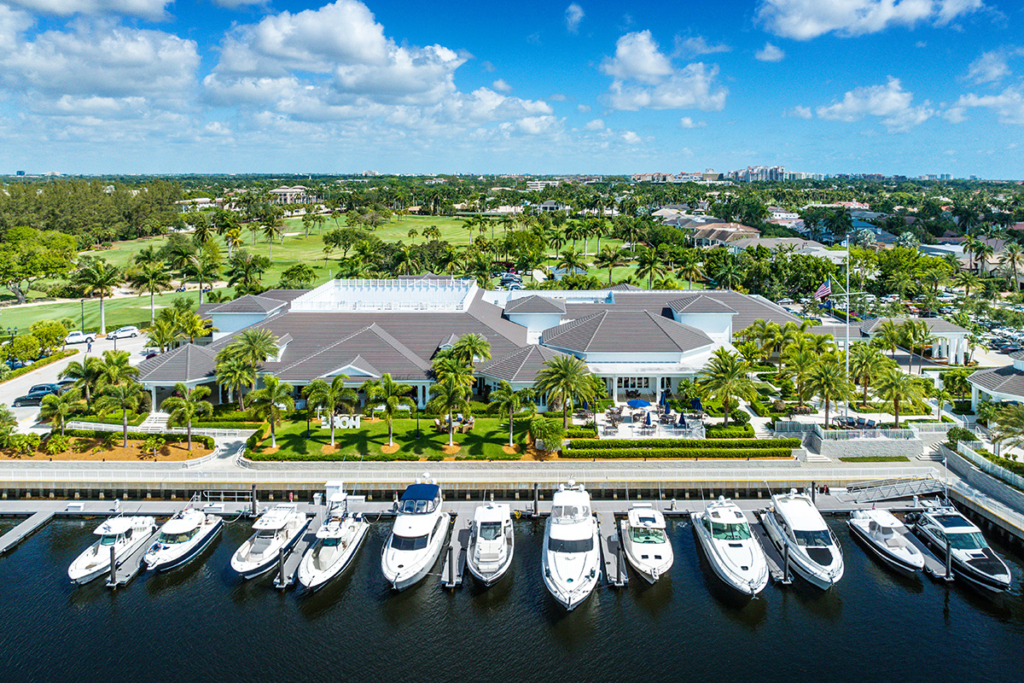 Most importantly, the club offers the opportunity to cultivate deep-rooted friendships and connections with those who share your success and passions to pursue a luxury-laden retirement.
Ready to make a move into Royal Palm Yacht & Country Club, an extraordinary golfing enclave and Boca Raton's premier waterfront community? Contact us today to explore RPYCC properties for sale and/or Boca Raton waterfront homes for sale. We will ensure you find your ideal piece of luxury real estate.