A guide to finding quality education in a prestigious environment.
Boca Raton is a beautiful seaside community famous for its incredible sandy beaches and dynamic culture. This large city has many amenities, high-end shopping, dining, luxurious estates, ample leisure time, and is home to thousands of families and retirees. The vibrant atmosphere and peaceful aura attract many new residents looking to settle down and raise a family with an exceptional quality of life. Those same families often search for quality education, which Boca Raton has in abundance.
In addition to the three nationally ranked universities, there are plenty of prestigious private schools in the area. These schools feature exceptional academics, athletics, art programs, and many other features that families want. We've put together a list for you if you're looking for the best private schools in Boca Raton.
Saint Andrew's School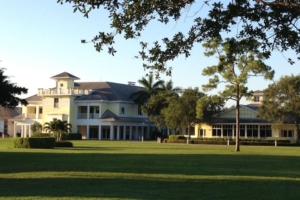 Saint Andrew's School is one of the few that offers boarding on campus, which services grades Pre-K through 12. It is nationally recognized as a boarding preparatory school, is considered one of the most prestigious in the nation, and was founded in the Episcopal traditions in 1961. As the most prominent Episcopal Pre-K through 12 boarding school in the United States, featuring both a private day school and a boarding school, it's no wonder they are highly sought after. Their boarding program is exceptional and features a vibrant dorm life, plenty of extra-curricular activities, quality dining, and an overall positive environment.
The mission of Saint Andrew's is centered around an honor system meant to represent the ideals of moral development, achievements, integrity, and respect for self and others. With a vigorous academic program, they offer honors classes, advanced placement courses, International Baccalaureate courses, and enrichment courses. They are distinguished by the depth of the program, a collaborative learning environment, and various opportunities for students in which they are challenged to think critically and solve problems in a safe environment. Additionally, they have an impressive athletics program that features cheerleading, tennis, volleyball, basketball, lacrosse, and more. If you'd like your children to attend summer camp, they offer programs for those ages three to 12.
This school is a member of various organizations, including, but not limited to, the National Association of Independent Schools, the Florida Kindergarten Council, and the National Association of Episcopal Schools.
Pine Crest School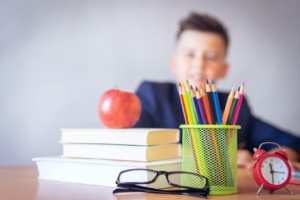 Starting the list is a school with Boca Raton and Fort Lauderdale campuses. The original campus was founded in 1934 in Fort Lauderdale and was a Pre-K through 12 school. The Boca Raton campus opened in 1987 and offered education for those in grades Pre-K through eight. Students at that point automatically gain admission into the Fort Lauderdale campus to complete their education.
Pine Crest's mission is to help develop students' character so that they meet challenges in the future. The open-minded community and collaborative learning environment offer a student a chance to excel in every area. Not only do they provide a rigorous academic course load, but there are also advanced courses, state-of-the-art learning equipment, a STEM program, and a fine arts program. Those who thrive on physical activities will enjoy the multitude of athletic teams ranging from baseball, basketball, and wrestling to swimming, tennis, and soccer.
This school is now one of the largest independent schools in the United States.
Donna Klein Jewish Academy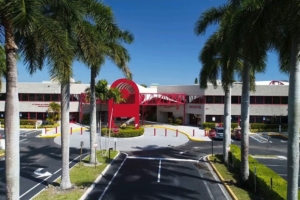 Another K-12 school is the Donna Klein Jewish Academy. This Jewish day school's mission is to instill Jewish values and a love for learning in all its students. The central pillar of the curriculum revolves around "The 7 Habits of Highly Effective People," instituted to help create well-rounded individuals by using those habits and practices in all aspects of life, from school curricula to everyday experiences.
This school features a variety of families and students from all spectrums of Jewish denominations, with the common factor being a commitment to Jewish heritage and values. The school features a close-knit community that exudes vibrant energy, which can be felt the moment you step foot on campus. Located in the Jewish Federation of South Palm Beach County, this is the largest Jewish campus in the country.
This academy embodies the love of learning and passion for Judaism, and it's the only Jewish day school to become a FranklinCovey Leader In Me Lighthouse School. That honor alone explains why this prestigious school is on our list.
Grandview Preparatory School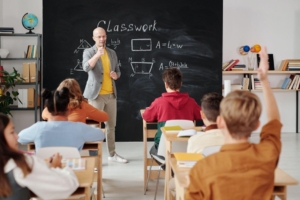 Next on the list is a smaller independent school, with an average class size of only 12 students, and serves those in grades Pre-K through 12. Grandview Preparatory School began in 1997 as a college preparatory, co-educational day school. Focusing on an individualized curriculum, this school aims to instill value and build character within its students, expanding on the small class size to give more one-on-one focus. This is an exceptional choice if you're looking for a challenging and engaging curriculum for your child in a school built on a timeless foundation of ethics.
They offer an innovative learning experience that encourages students, in and out of the classroom, to forge their path by discovering their talents and participating in meaningful activities. These activities might include giving back to the community or participating in several enrichment activities on campus. Not only do they foster long-lasting friendships through a system that promotes connectivity and development, but they have a travel experience program that allows children to travel to Europe and South America.
Boca Prep International School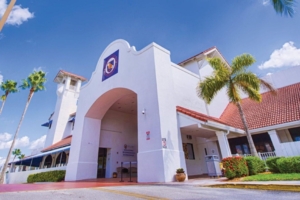 Boca Prep International School is a prestigious IB World School that serves those in grades Pre-K through 12. It has a broad range of students of more than 70 nationalities, making it a rarified International Baccalaureate private school. This is an excellent choice for those looking for a little something extra, featuring a rigorous academic program that offers a variety of study abroad experiences with other International Education Systems schools.
Aside from their excellent academics, students have a chance to participate in the Boca Prep Performance Program, which includes: the Soccer Academy, Swim Academy, Golf Academy, Theater Academy, and more. This program truly enables students to become well-rounded by balancing academics with athletics and arts.
There you have it, the top five private schools in Boca Raton that are guaranteed to provide your children with an excellent education. Contact us if you're considering moving to the area and would like to discuss Royal Palm Yacht & Country Club luxury homes. Royal Palm Properties would be proud to help.