How a realtor should be marketing your home and why it matters
Many people buying and selling homes work with an experienced realtor to guide them during the process. Marketing is integral to finding a home you love, or for selling a home you're ready to leave, which is why your realtor should be a master marketer. Before getting into all the ways experienced marketing benefits you, here's what you need to know about Boca Raton, Florida when partnering with a professional.
Boca Raton's beautiful oceanside location is showcased in prestigious neighborhoods like the Royal Palm Yacht and Country Club. This natural perk, alongside other amenities like a signature golf course and entertainment opportunities in Mizner Park, makes the demand for these homes high. Properties in the area have seen an increase in median list price over the past year, and as a sellers' market, these luxury homes are going quickly. With this in mind, here's why your Boca Raton realtor needs to be great at marketing to keep up with the fast-paced market.
The impact of a right price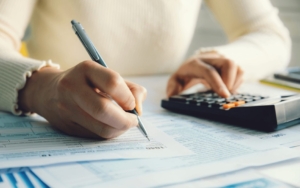 Although price isn't everything when choosing a home, setting the right price can have a serious impact on the types and amount of buyers interested in your property. An agent will know how to research the Boca Raton real estate market for homes comparable to your own, then set a competitive price based on that research. They'll also know how to price your home based on aspects less dependent on its condition and upgrades, such as its architecture and location.
Pricing a home too high can cause your listing to sit on the market too long, and even sell for less than you originally planned. However, if you underprice, you can lose out on potential profit. Also, keep in mind price range filters in online listings sites. If you price in the wrong range, it can make it more difficult for buyers to find your property. Home prices in Boca Raton have increased 4.6% since last year, and a local realtor can help price your home based on factors like square footage, condition, and location.
Professional photos and listing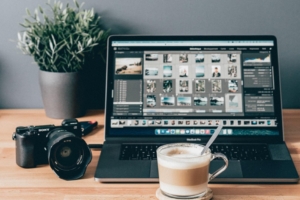 Your realtor should know how to attract buyers online through professional photos and listings. The first place that buyers see a property is online, and if photos don't look professional, buyers may disregard your property. Additionally, listings with high-quality photos can sell up to 32% faster. With the median days on the market in Boca Raton currently increasing, professional photos can have serious benefits to your sale.
A good listing description is also crucial to marketing your home well, as it describes aspects of your home the buyer may not be able to see from photos. Provide practical information in the description, then highlight what makes the home unique or luxurious, such as its design, outdoor features, and location. Knowing how to market not just the home, but the location and lifestyle are just as important to creating buyer interest.
When selling your property, a Boca Raton realtor may add location perks such as its proximity to resorts like the Boca Raton Resort and Club, its beaches perfect for yachting, fishing, and swimming, or an exclusive neighborhood's direct access to the ocean. A realtor should have a deep knowledge of the perks of the community they work in, whether that be related to recreation, fine dining, or entertainment.
Additional online strategies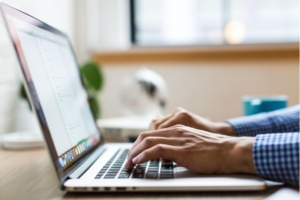 A realtor will also have additional online strategies to help market your home, ultimately increasing its visibility. By listing properties on MLS, a realtor opens up your property to other listings sites that source from it, like Realtor, Zillow, and Trulia. They'll also list your property on their own website, opening it up to other clients they may be working with or to other agents they have connections with.
Alongside MLS, a realtor will use other sites with a large reach, such as social media like Instagram and Facebook. @royalpalmproperties has over 105,000 followers with an average of 250,000 accounts reached every month! Taking advantage of sites that generate a lot of traffic throughout the day is important to marketing your property and increasing its exposure. Online platforms also offer the opportunity to complete traditionally in-person tasks, like showings, via the internet through virtual walkthroughs. This allows people who can't travel to your home to view your property.
Marketing on the ground
A realtor should also be versed in in-person marketing tactics like home showings and open houses. In-person opportunities to see a home are important to buyers, as 53% of buyers used the information gathered at an open house to make a decision when buying. As a seller, it's important to stay flexible for showings, although your realtor should provide clear communication about when showings or an open house will occur.
Attracting the right buyer
Effective marketing ultimately attracts the right buyer to your property, which is important when looking for a property or selling your own. When working with Royal Palm Properties, attracting the right kind of buyer is crucial in creating opportunities for offers that can keep pace with their top-tier luxury real estate. A realtor will know what questions to ask a buyer to narrow down if they're seriously considering a property or just looking, what they need out of a property and location, and how qualified they are to make an offer.
Ready to work with Royal Palm Properties?
A realtor should be a master marketer with several tools at their disposal to help increase the visibility of your real estate. When you're ready to search for Royal Palm Boca Raton homes for sale, contact one of the agents at Royal Palm Properties to guide you through the process.