How to turn your real estate journey into a breeze
Of the many milestones people go through in their lives, one of the most important is the buying and selling of real estate. Whether you are purchasing your first home, searching for your dream home, or you are preparing to sell the home you spend many years in, buying and selling real estate can be overwhelming even in the best of times. Fortunately, there is a way to take the stress and worry out of real estate transactions. By following these easy, foolproof tips from real estate professionals, you can have the most positive real estate experience possible. Here is your cheat sheet for buying and selling real estate with less stress.
Figure out your goals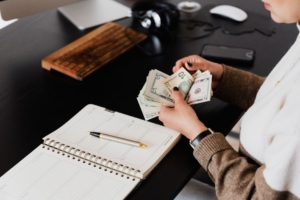 As with any other major change in your life, buying and selling real estate can be an overwhelming process. For many, one of the most stressful aspects of real estate is knowing where to start. Similar to financial planning or anything else important in your life, you need to set targeted, measurable goals when it comes to buying and selling real estate. This is true whether you are buying or selling real estate. What those goals will look like is completely dependent on your and your individual needs.
Yet, one of the most important questions you can ask is this: What are you hoping to accomplish? What kind of experience do you want when buying and selling real estate? Your success in buying and selling your home will largely depend on you answering these questions with careful thought and consideration. If you are buying or selling, you will have other questions you need answers to.
If you are a buyer, here are some questions to take into consideration:
What are you looking for in a home? (Size, condition, features, etc.)
What neighborhood do you want to live in?
What is your timeline for moving into a new home?
What is your budget?
What are your "must-haves" versus your "wants"?
If you are a seller, on the other hand, your questions will be slightly different:
Why are you selling your home?
Are you relocating to a new area or are you buying a new home locally?
Are you trying to buy a home at the same time you are selling your home?
How much money do you need to net for the sale of your home?
What is your timeline for moving out of your current home and into your next home?
By answering these questions, you will stand a much better chance of sticking with your goals, which will put your mind at ease when buying and selling real estate in the Boca Raton area.
Hire the right agent
Once you have established your buying and selling goals, the next crucial step on your real estate journey is hiring the right agent. Whether you are a buyer or a seller, working with a local expert plays an integral role in your real estate success. Buyers who are interested in Royal Palm Yacht & Country Club, for example, should work with the top-selling Broker, David W. Roberts of Royal Palm Properties, who is familiar with every aspect of the community.
Your Buyer's Agent is also your greatest ally and advocate in any real estate transaction. Not only do they provide you with much-needed market information, but they also have access to information that is not readily available on home search websites. They will also help you come up with a winning strategy to assist you to win your dream house, with terms and conditions that will benefit you as the buyer.
While having a great realtor is important for buyers, hiring the right agent is imperative for sellers. In fact, your real estate agent's marketing strategies can make or break the sale of your home. So what are the qualities you need to look for in an agent and how do you know if you are hiring the right one?
There are certain questions you should be asking your prospective agent, such as how long they have been an agent in your area. If you are speaking with a newer agent, this does not mean you shouldn't work with them. If they are part of an experienced team who provides excellent support, then working with a newer agent can be great. What is most important is that your listing agent has quantifiable marketing strategies that will get your home sold.
Get acquainted with your local market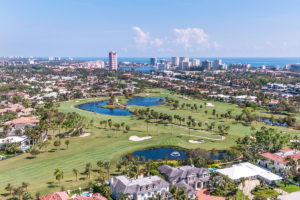 Whether you are buying or selling real estate, one of the most important things you can do in order to ease the stress of your transaction is familiarizing yourself with the local market. If you are searching for Boca Raton real estate, it is important to get acquainted with the different communities in the area. If you have already zeroed in on a community you want to live in, now is the time to get to know your ideal community even more. What are some of the most important amenities and features to you? And where is your dream home in relation to those amenities? If being near a certain school district is important to you, for example, then you should search for homes that are within that school district. By getting to know the area, you are setting yourself up for success in your house hunt.
As a seller, getting acquainted with your neighborhood looks a little different. When you are meeting with your agent, one of the first things you will likely go over is a Comparative Market Analysis (CMA). This gives you a snapshot of what the recent market activity is in your neighborhood and is your guiding light for selling your home. By familiarizing yourself with the current market trends in your neighborhood, you and your agent will not only price your home to sell but find a qualified buyer for your home faster than you can imagine. Whether you are buying or selling, getting acquainted with your neighborhood is the key to a stress-free real estate transaction.
Trust the process
Even in the best of times, there are so many questions when it comes to buying and selling real estate. There will be times when you may be confused or overwhelmed with what is going on in the process.
When in doubt, ask your agent. 
Hiring the right agent is not just about industry experience or neighborhood expertise, trust plays a key component in any successful relationship–especially between you and your real estate agent. If you're not sure about something, ask questions. Your agent wants to help you with every aspect of this process. By putting your trust in your agent, you will create the most positive buying and selling process imaginable.
Are you ready to buy or sell your home? Royal Palm Properties is your trusted real estate team for Royal Palm Yacht & Country Club. With many decades of collective industry experience, we get results for our clients. Contact us today to begin your real estate journey.