When you find your dream home, you should act swiftly and smartly to ensure you secure the purchase while protecting your interests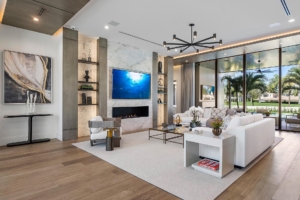 You may have been searching through listings in your free time and finally found a home that fits all of your specifications. You will want to work fast since there could be other home buyers interested who are already touring the house. With 97% of home buyers doing their research online and through apps, you can take advantage of the power at your fingertips to narrow your search. When you find a great property or even several you love, it will help to see the property in person and schedule a showing. From there, you can get your questions answered about the property and either make an offer or walk away with confidence. Here's every step you need to take to secure the home of your dreams. We recommend the Royal Palm Properties App for all your home browsing.
Do your research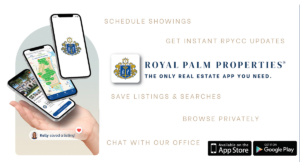 While professional staging and photography can be eye-catching, you will always want to dig deeper into the property's details to see if the specifications match the home's price point. The living room might look spacious in the pictures, but the home's square footage might suggest otherwise.
You can crunch the numbers and see if the house is a viable option for you and your family. While you may have found the home you love, additional research could make you love the home even more or move on to find the best home for you. While the listing might not mention which part of the house gets the most natural light, you can find out if the layout of the home would work for you without stepping inside. The research you do now could benefit you down the line when you decide to make an offer.
See the home in person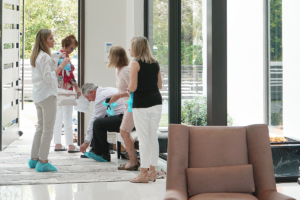 No amount of pictures and videos should dissuade you from seeing the house in person before making the purchase. It is important to act fast and put in an offer if you are sure a property is the one, but viewing your potential purchase close-up could affect your decision. Alternatively, seeing more homes in person could eventually lead to finding a different home you love.
Touring homes on the market will help you see houses in your price range and how they might differ in quality. You should know what a good deal looks like, and vice versa, when sellers are asking for too much. This is an opportunity to ask questions about the property that you might not have been able to answer from the listing online. When you are finally touring the home of your dreams, you can combine the research you have done online with your in-person knowledge and come up with a reasonable offer.
Consider your offer
Depending on how badly you want to acquire a specific property, you could offer more than the asking price, especially if you know the seller is fielding multiple offers already. However, most are looking to pay the market value or less if they can haggle. You will want to analyze your situation and see what will be a strong offer that could increase the likelihood of obtaining the home. Maybe your perfect home has been on the market for a few weeks, and the sellers are anxious to sell and move on. As long as your offer is not insulting, sellers who want to close quickly might be inclined to lower their expectations. There are also situations where a property is desirable, and you will want to make your offer quick and competitive. With the market leveling out, bidding wars and offers way over asking are decreasing, and those looking to buy are starting to have more control. Ultimately, every situation is different, but purchasing real estate will always be a long-term commitment that requires planning.
Your due diligence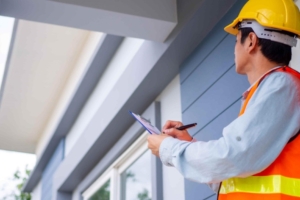 Once your offer is accepted, there are some optional but entirely necessary expenses you will want to spring for when buying real estate. You should opt for an inspection of the home so that you can be sure that your investment is worth the price. Title insurance is another aspect of real estate that people do not know much about, but it is crucial to ensure that you are purchasing your home free and clear. If you are using financing to make your purchase, then your lender will likely require title insurance. You will also want to take your final home walk-through seriously and ensure that the sellers have not only moved out but haven't left a mess of the house either. Even if you know the sellers, you will want to take every necessary precaution since purchasing luxury real estate is a considerable investment.
Hire a reliable agent
Searching for your dream home can be an enjoyable experience when you are working with a professional and responsive agent. If you are searching for Boca Raton waterfront homes for sale or homes in the Royal Palm Yacht and Country Club, having an agent by your side can make your luxury real estate journey smooth and even enjoyable. Real estate transactions can be complicated, and you will want to work with representatives with the experience, connections, and resources to get you to the closing table in a timely manner. You can read real estate tips for buyers online, but there is no replacing having a knowledgeable agent on your team.


Royal Palm Properties has been around for over 35 years and continues to offer impeccable service to its clients. They are the exclusive brokerage in the Royal Palm Yacht and Country Club, and they have helped to maintain the quality of the neighborhood over the years.